Mexican meals are an easy way to get a lot of vegetables and protein in your diet. The carbs-to-veg/meat ratio is pretty great, for just 30-50 grams of carbs per serving you can easily hit 100-150 grams of vegetables and meat. Here's some ideas to get you started on great tasting, low sodium fillings for your training tacos and burritos!

MEXICAN SEASONING
No need for the sketchy taco seasoning packets when you've got these fresh spices!
INGREDIENTS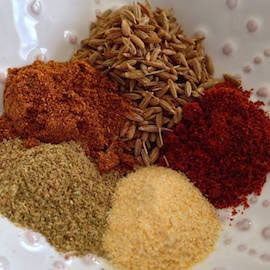 1 1/2 tsp cumin seeds or ground cumin
1/2 tsp chilli powder*
1/2 tsp paprika
1/4 tsp garlic powder
1/4 tsp oregano
salt (a dash when not training is optional)
ground pepper (optional)
*Add more chili powder or crushed red pepper flakes for spicier seasoning
TACO BEEF
INGREDIENTS
450g (1lb) lean ground beef
2 garlic cloves, crushed
1/2 onion, chopped (optional)
50~100ml water
PREPARATION
In a non-stick pan, brown ground beef and drain fat, set aside. On medium low heat, stir fry chopped onions with garlic until onions are soft. Add ground beef and taco seasoning, stir fry well for several minutes as the spices become fragrant. Add water to avoid sticking and to add moisture to the beef mix.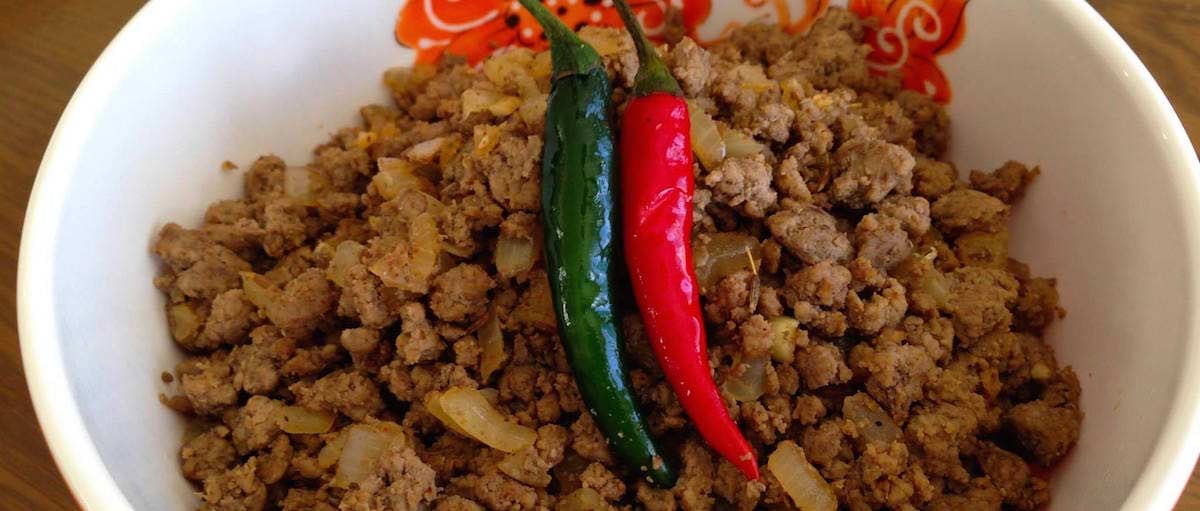 The taco beef is also a great salad topping. Guacamole with little or no salt goes well with the beef and low fat strained or greek yogurt is a healthier alternative to sour cream.
I wanted to add something seasonal to our taco meal so I sliced some kabocha (Japanese pumpkin), sprinkled some cumin seeds on them and baked them in the oven (400F for 15min). I also sautéed some shimeji mushrooms in a non-stick pan with black pepper and garlic powder. This is the great thing about Mexican spices, every vegetable tastes great with them so you can keep it seasonal and use up your leftovers.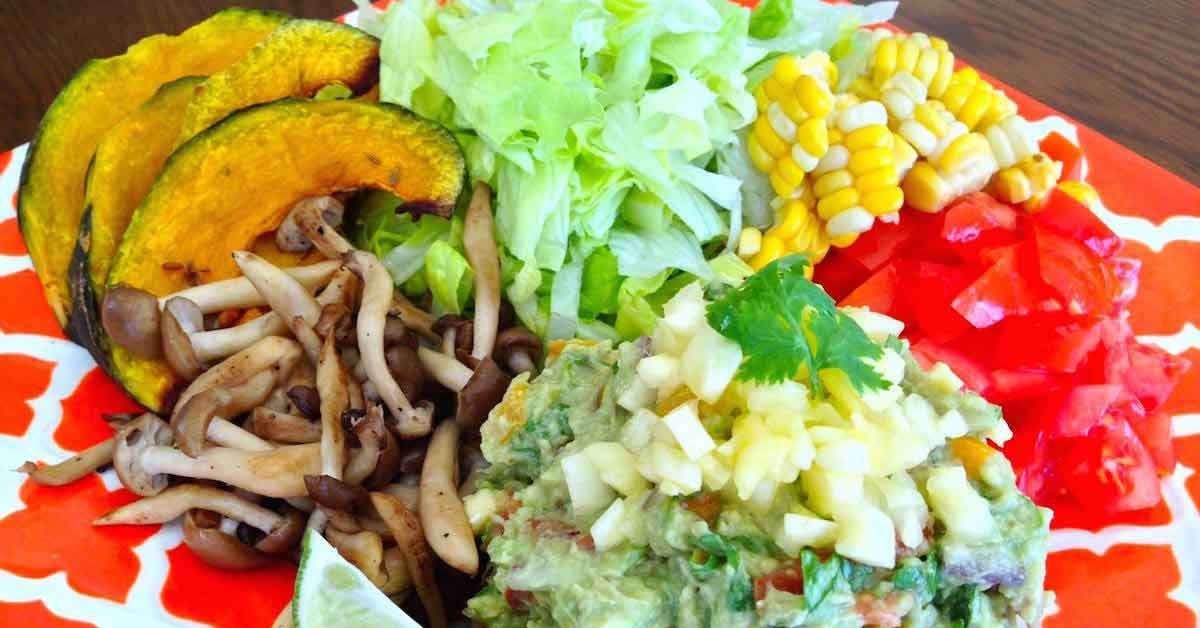 And of course add fresh salsa and guacamole to get even more fresh vegetables per bite!
ABOUT NAOKO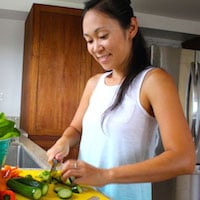 Naoko finished her 90 day Kenzai Body program in April 2014 and has been enjoying the Kenzai Life program to maintain her new healthy and active lifestyle. Exercise and simple, wholesome, home-cooked dishes are now the core of her family's day to day life. You can find her either in the kitchen preparing meals and exploring new Kenzai recipes, or out and about with her husband, two young children, and 3 dogs in sunny Hawaii.