Want to add a little spice to your Kenzai diet? We've got just the thing for you. This Mexican Quinoa Salad is incredibly healthy and gets your protein, veg, and carbs in. The creamy avocado, savory chicken, spicy jalapeños will add rocket fuel to your daily jumps.
Mexican Quinoa Salad
---
INGREDIENTS
Quinoa - 100 grams
Rocket salad - 50 grams
Cherry tomatoes - 6-8 pieces
Avocado - 1
Pumpkin - 50 grams
Roast diced chicken - 50 grams
Pickled Jalapeños -10 grams
Black beans - 10 grams
Feta Cheese - 25 grams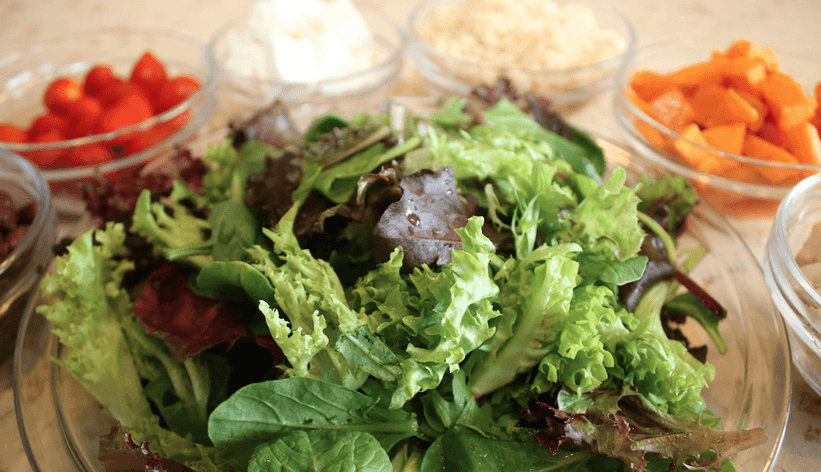 PREPARATION
Wash the rocket salad, cherry tomatoes and set aside to drain the water. Cut the cherry tomatoes into halves. Combine 1 cup quinoa with 2 cups water in a medium saucepan. Bring to a boil. Cover, reduce heat to low, and simmer until quinoa is tender, about 15 minutes. Quinoa holds lots of water, so you have to make sure you drain it thoroughly after it's cooked. You can also follow the quinoa cooking recipe written on the packaging, depending on the type of quinoa purchased.
Peel and dice the avocado into square pieces. Cut chicken into medium-sized cubes and arrange them evenly in a baking dish. Place in an oven for around 20-25 minutes at 180 degrees; you do not want to overcook the chicken. Optional: For a nice seasoning, you could add rosemary, 2 teaspoon of lime juice, half tea spoon of olive oil. Glaze the chicken with the oil and spice mixture before putting into the oven.
Take fresh pumpkin (butternut variety is preferred) and cut it into 4 pieces. Place the pieces evenly in a baking dish. You can use the same glazing mixture as chicken and bake it for around 20mins at 180 degrees. After removing from the oven, peel the skin of the pumpkin and dice into square cubes. Avoid overcooking so that the pumpkin retains its hardness.
Finally mix all ingredients together; quinoa, rocket, tomatoes, chicken, tomatoes, avocado, feta cheese and black beans. Add around 2-3 tablespoons of Sriracha Chilli Sauce or any Mexican spicy sauce and enjoy your yummy and delicious Kenzai compliant Mexican Quinoa Salad.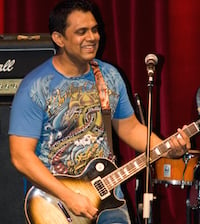 A banker by day and a rock star by night who headlines a rock band for a once-a-year charity gig in Singapore. For Sameer, Kenzai has been a life-changing experience and sharing this recipe is his way of giving back to the incredible Kenzai for their support and guidance. Sameer enjoys cooking and draws his inspiration from his wife who is an amazing cook herself.