This is a light, summery spinach stir fry - again a slight variation on a traditional Indian recipe. The potatoes are optional.
Spinach and Potato Stir Fry (Palak Aloo)
INGREDIENTS
2 bunches spinach - chopped
4 small potatoes - boiled and cubed
8-9 cloves garlic - chopped
1 green chili - chopped or slit through almost all the way if you want to remove it safely before eating
1/2 tsp mustard seeds (for tempering)
2 dried red chilies (for tempering - optional)
1/2 tsp turmeric powder (one of nature's wonder foods)
1 tbsp vegetable oil
PREPARATION
Boil the potatoes and set aside. In a tablespoon of hot oil fry mustard seeds and drop dried red chillies whole or roughly torn into two parts, then add garlic and green chilli and fry for a minute or two.
Add turmeric and the potatoes and fry for a couple more minutes, stirring continuously so the potatoes don't stick to the bottom. Add spinach and cook for a further 3-4 mins. No need to add water. Add salt to taste (keep in mind that spinach already contains a fair amount of salt naturally).
Serve with roti, rice and yogurt, or bread or tacos.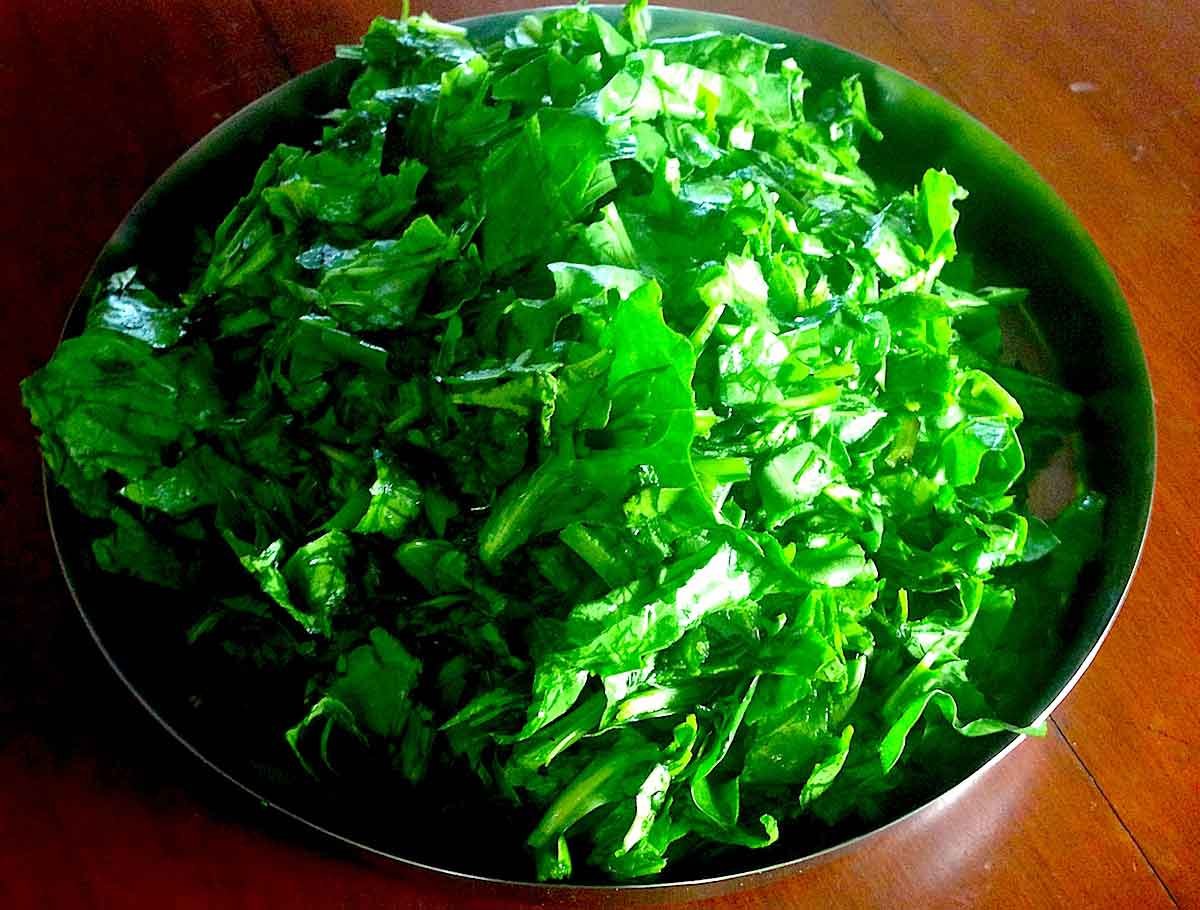 ABOUT SANDHYA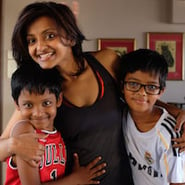 Sandhya describes herself as a reformed Doritos and peanut addict thanks to Kenzai not least because her skin was turning orange from all the artificial flavoring. She has two boys, aged 12 and 10, who she'd never just 'allowed' to win at races and arm wrestling, but they now allow her- much to her chagrin. Her family loves diving, farming, dancing and laughing (often for no discernible reason).