This colorful garlic flavoured pasta is easy to put together with any vegetables of your choice. The slightly burnt garlic gives a wonderful taste in a way that the need for cheese becomes quite redundant. The Veg Cutlet is a quick yet delectable starter that can be made from a mix of any vegetables you have on hand.
Peppercini Spaghetti
INGREDIENTS
Garlic cloves 6-7
Parsley (dried)
Whole red chillies (2-3 or as per taste)
Carrots-cut lengthwise
Bell peppers -red & yellow cut lengthwise
Asparagus
Broccoli florets
Chicken diced into bite size pieces- 100 grams
Salt (optional)
Pasta of your choice
Oil - 1tsp
PREPARATION
Boil pasta and set aside. Heat 1tsp olive oil in a pan and add garlic cloves, parsley and red chillies. Cook over low flame for 2 minutes. Now add the diced chicken to the pan and add 100ml water. Add a small amount of salt if desired and simmer until chicken is cooked. Next add all the chopped vegetables. Cover and cook for 1 minute. Thats will ensure the crunch in the vegetables. Add the boiled pasta along with 5ml of the pasta water. Mix well and serve hot.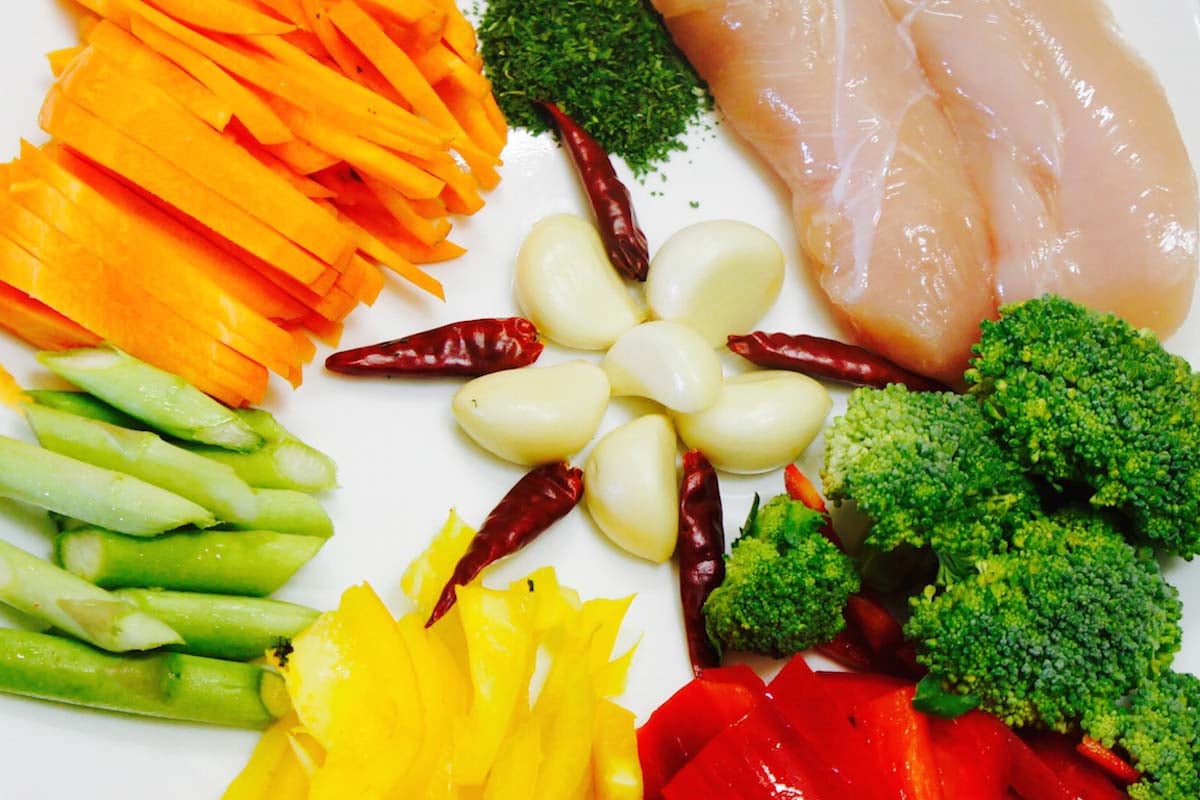 Indian Veg Cutlet
INGREDIENTS
Ginger- 1 inch strips
Green chillies -2 (feel free to use red chili powder for more control)
Cumin seeds -1tsp
Potatoes- 2 medium boiled & mashed
Beetroot -50 grams boiled & mashed
Peas- 50 grams
French beans - 50 grams finely chopped
Breadcrumbs for binding
Salt to taste
Oil- 2 tsp
Note:
Carrot, zucchini, spinach are some other vegetables that can also be boiled and incorporated as per choice and availability. A food processor can make the job easier.
PREPARATION
Make a coarse paste of ginger, cumin seeds and green chillies. Using a food processor here yields a fine chopped version. Heat 1tsp oil in a small pan and add the ginger paste you just made. Cook for 1 minute and add the chopped french beans. Cover and cook for another minute and switch off the flame. In a deep bowl, mash the potatoes, beetroot, peas and the cooked ginger paste. Be careful of the hot mixture. Add salt (optional). Add breadcrumbs when the mixture has cooled and bind the patty in a shape you like. Roast both sides of the patty in a flat pan with 1tsp oil for just about a minute for a delicious crunch.


Tip: You can make the patty in advance to save time.
---
ABOUT SHREYA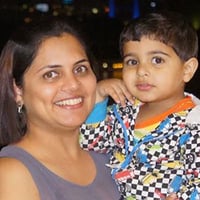 Shreya describes herself as a Kenzai newbie and food lover at heart. Experimenting in the kitchen is her first love. Reading & traveling come very close second. Gardening is a hobby she picked up while traveling in Europe. She is usually the person behind the camera and says that with a variety of subjects and interests, life is a colourful canvas.