This is a curry spice rub which works great on chicken thighs and chicken wings. It packs a ton of flavor but is actually very easy to prepare because the spices are straightforward and both the chicken and vegetables can be baked at the same time.

Curried Chicken
INGREDIENTS
Skinless chicken thighs and/or wings (approx. 300g)
Curry Chicken Rub (1tsp of the combined spice is enough flavor for about 2 chicken thighs or wings)
1tsp curry powder
1tsp garam masala
1tsp ground coriander
1tsp garlic powder
1tsp grated ginger
1~1/2 tsp ground black pepper
PREPARATION
Cut excess fat off skinless chicken thighs or wings and rub the spice mixture on both sides of chicken.
Place in oven safe pan or wrap loosely in aluminum foil. Leave the pan uncovered.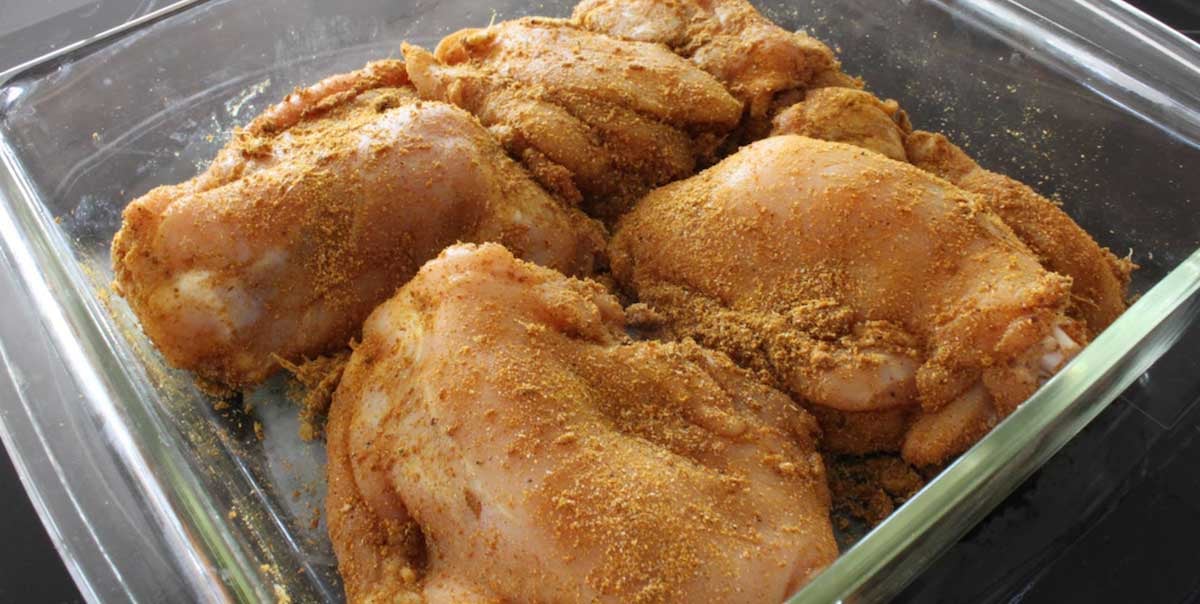 Curried Vegetables
INGREDIENTS
You can use any vegetable of your choice, but the following 3 are recommended for their sweetness and juices:

Sweet potatoes
Tomato
Red onion
Some other vegetables that work great in this dish:
Carrots
Bell peppers
Zucchini
Mushrooms
Spices
1/2 Tbsp garam masala
PREPARATION
Preheat oven to 200°C (400°F).
Dice tomatoes and sprinkle them with the garlic powder. Set aside.
Cut the remaining vegetables. Be sure to cut any root vegetable such as carrots or sweet potatoes into thin or small pieces as they need to cook through in the same time as the other vegetables.
Mix the garam masala and ground coriander in a big bowl and toss the cut vegetables (except the tomatoes) in the spices.
Lay all the vegetables out on baking sheet.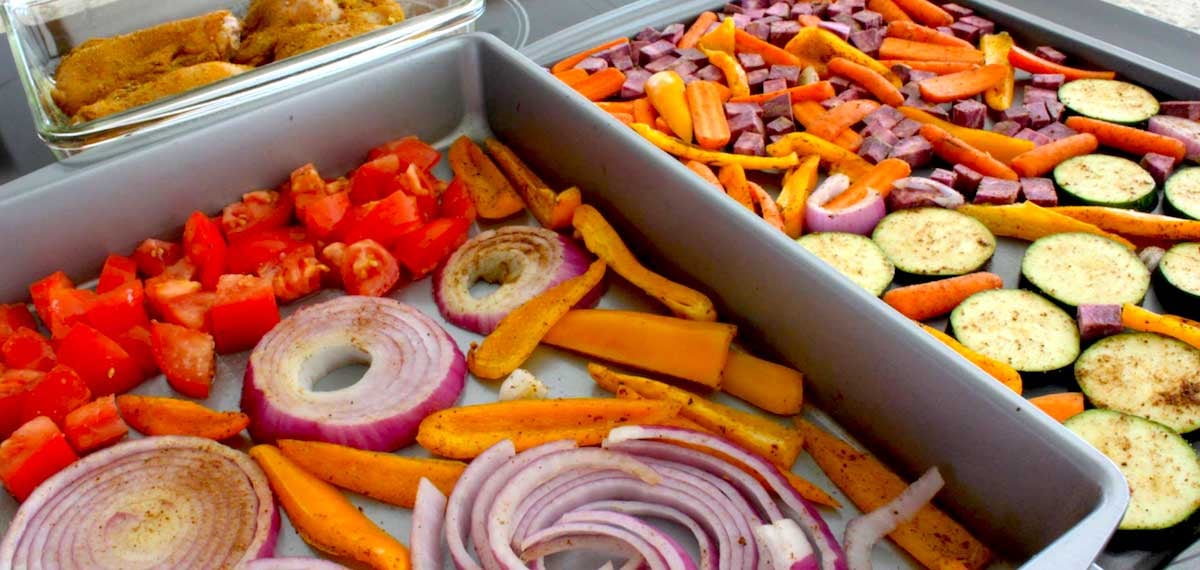 BAKING INSTRUCTIONS
Bake both chicken and vegetables in the oven for 20min or until vegetables are done.
Take the vegetables out and reduce the oven temperature to 180°C (350°F). Bake the chicken for an extra 10~15 min until it's cooked through. The chicken should be sitting in its own clear juice.
---
LEFTOVER IDEAS
You can shred the chicken and make a curried chicken veggie wrap the next day if you have extra!
ABOUT NAOKO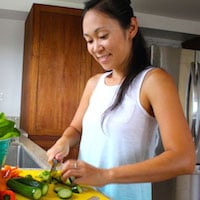 Naoko finished her 90 day Kenzai Body program in April 2014 and has been enjoying the Kenzai Life program to maintain her new healthy and active lifestyle. Exercise and simple, wholesome, home-cooked dishes are now the core of her family's day to day life. You can find her either in the kitchen preparing meals and exploring new Kenzai recipes, or out and about with her husband, two young children, and 3 dogs in sunny Hawaii.