Avocado sauce is much healthier than carbonara but it is just as creamy! This dish is thick, and rich with lots of garlic flavor. Add tuna or chicken breast as a protein source for this dish.
Creamy Avocado Pasta
INGREDIENTS
120g uncooked pasta
200g canned/fresh tuna or chicken
Sauce
1-2 small cloves garlic
1/4 cup fresh basil leaves
1-2 tablespoons fresh lemon juice
1 tablespoon extra-virgin olive oil
1 ripe, pitted avocado
1/4 to 1/2 teaspoon (1 to 2 mL) fine-grain sea salt
Freshly ground black pepper
Lemon zest (garnish)
PREPARATION
Cook the pasta according to the instructions on the package. For protein, you can use canned tuna, fresh tuna, or chicken. If you use fresh tuna or chicken, simply grill them in olive oil and then cut them in chunks.
In a food processor, combine the garlic and basil and pulse them to mince. Add the lemon juice, oil, avocado flesh, and 1 tablespoon (15 mL) water and process until smooth, stopping to scrape down the bowl as needed. If the sauce is too thick, add another 1 tablespoon (15 mL) of water. Season with salt and pepper to taste.
Mix the chicken or tuna with the avocado sauce. Drain the pasta and place it back in the pot. Mix the avocado mixture with the pasta and stir it until the sauce covers the pasta evenly. You can rewarm the pasta if it has cooled slightly, or simply serve it at room temperature. Top with lemon zest, pepper, and fresh basil leaves, if desired.

LEFTOVER IDEAS
Avocados oxidize quickly after you slice them, so this sauce is best served immediately. If you do have leftover sauce, transfer it to an airtight container and refrigerate for up to 24 hours. This sauce can be used as a sandwich spread or dip.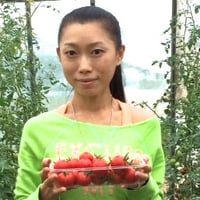 Growing up in a Chinese family that's very serious about food, Cora is a true believer that cooking delicious, healthy food with all-natural ingredients is the only sustainable recipe for health. Being in Asia and coming from a multicultural background, she enjoys all kinds of cuisine, from Chinese to Thai to Japanese to Mediterranean to Mexican. Her goal is to able to incorporate the healing power of natural food into her cooking. Cora lives in Hong Kong with her American husband and two young children.